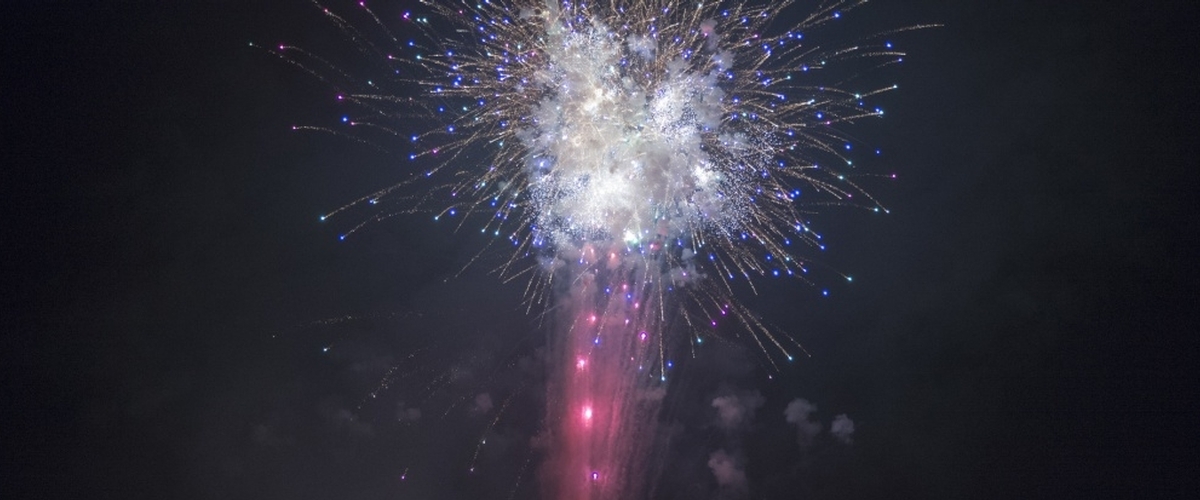 ---
When you think about Independence Day, you often think about delicious food, family, and fireworks that light up the night sky. However, for some, fireworks can be a source of stress, especially for those Veterans who suffer from Post-Traumatic Stress Disorder (PTSD). The loud noises can sometimes be a trigger. Although not every individual who lives with PTSD may be affected, many Veterans are stepping up to raise awareness of those who might be.
In 2015, Kevin Rhoades, a Marine Veteran who suffers from PTSD, planted a sign outside his home: "Combat Veteran Lives Here. Please Be Courteous with Fireworks." Rhoades said in an interview, " It's not that I don't want people to have fun. On the Fourth of July I'm going to pop my own fireworks. But when you get woken up at two, three o'clock in the morning, it brings back those memories."
Many Marines with PTSD can mentally prepare for planned events, like ones that occur annually in their hometowns. But for those like Rhoades, the unexpected rat-a-tat of firecrackers could bring them back to the battlefield and set them on edge. Rhoades added that the idea behind the signs is not to stop fireworks, but to have a conversation about the issue, and to give him and others ample time to prepare.
Shawn Gourley, the co-founder of the nonprofit Military with PTSD, notes that some people may be concerned about bringing up the issue because it may infringe on others' fun, or because of the stigma that might surround PTSD. However, she encourages them to move forward if they're comfortable: most people simply aren't aware that their celebration could be affecting others, and conversations help start that awareness. She also adds that parties should have both individual and community meetings about the topic, so that everyone can understand that fireworks are okay — when both parties can agree on to limits on when and where they can be used.
For more information on how to help Marines with PTSD, check out the following resources:
Wounded Warrior Regiment
DSTRESS Line
Community Counseling
Military & Family Life Counselors