CHECK ELIGIBILITY
Save Every Day on Essentials
GET VERIFIED
Sign Up to SAVE!
Conveniently receive your weekly circulars anywhere at anytime, digital and/or print.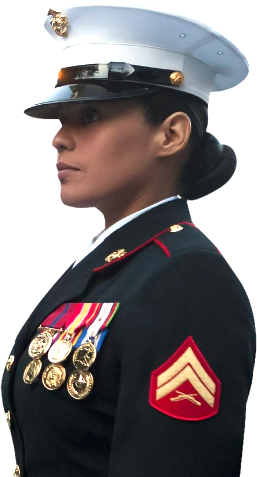 SIGN UP TO SAVE!
Shop MCX + NEX
Tax Free
&
Delivered to your door
SHOP NOW
Marine Corps Exchange
MCCS operates a retail store aboard the Mountain Warfare Training Center [MWTC]. The Marine Corps Exchange at the MWTC is the hub of consumable supplies needed for training and everyday life aboard the base. We try to accommodate all different aspects of the mountain environment.
We carry grocery items, snacks and drinks as well as camping and fishing supplies, batteries, and tactical gear. We also carry utility uniforms, medals, ribbons and accessories and can special order just about any item we don't currently have in stock.
As the situation dictates, we are also available for field exchange operations, and will extend hours for training units [with 48 hours advance notice]. No matter what the season, the Marine Corps Exchange is here to serve you.
MCX Sales
If an item is not available at the MWTC Bridgeport MCX, please contact the store manager for assistance.
Check Cashing
Private / Lance Corporal - $50/day
Corporal / Sergeant - $100/day
Staff NCO / Officers - $200/day
These rates also apply to civilians and spouses of service members with determination made on rank of service member.
ATM
Located in the Exchange hallway, and accessible 24 hours a day.
No Unit On Deck Hours
Monday
07:00am - 5:00pm
Tuesday
07:00am - 5:00pm
Wednesday
07:00am - 5:00pm
Thursday
07:00am - 5:00pm
Friday
07:00am - 5:00pm
Saturday
10:00am - 3:00pm
Sunday
CLOSED
Federal holidays CLOSED
Unit On Deck Hours
Monday
07:00am - 6:00pm
Tuesday
07:00am - 6:00pm
Wednesday
07:00am - 6:00pm
Thursday
07:00am - 6:00pm
Friday
07:00am - 6:00pm
Saturday
10:00am - 3:00pm
Sunday
VARIABLE
Federal holidays CLOSED
The MCX accepts:
Visa
Master Card
American Express
Discover
Military Star Card
Traveler's Checks