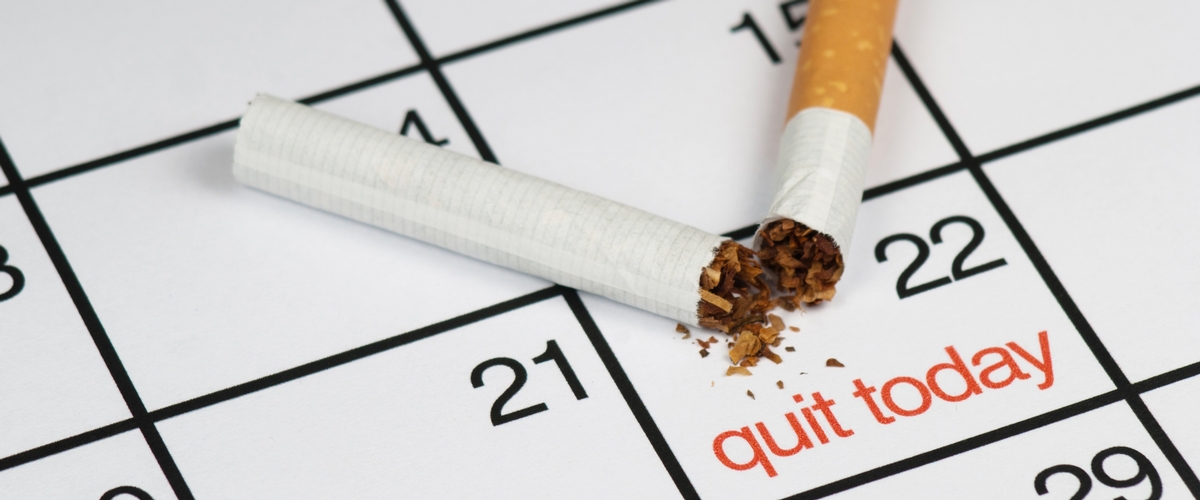 ---
The first step in quitting tobacco is thinking about quitting. If you don't have it in your mind that you'd like to quit someday, whether it's tomorrow or in five years, then there is no intention of changing your behavior. The Great American Smoke Out is an event started by the American Cancer Society to help motivate people to quit tobacco, even for just 24 hours.
Quitting tobacco offers benefits you'll get within 24 hours of your last cigarette or pinch of dip. First, right away you'll save the money you would have spent on tobacco. This means more money in your pocket to spend on a tank of gas, the latest movie, or your next vacation. Within 20 minutes of quitting smoking, your heart rate and blood pressure drop to normal rates. This means your heart isn't having to work so hard to pump and keep you alive. Within 12 hours of quitting tobacco, the carbon monoxide level in your blood drops to normal. This means oxygen is delivered to your organs at the right amounts and reduces your risk of having a heart attack. Even in just 24 hours, you may notice your sense of smell improving, that food tastes better, and that exercise may leave you less out of breath.
This year, the Great American Smoke Out will be held on 21 November, 2019. Quitting tobacco can be stressful and you may be worried about if you can actually do it, especially if you've tried before. Across Marine Corps installations, there will be various activities such as fun runs, hands-on activities, and lots of information to jumpstart your journey to quitting tobacco. Remember, even quitting for a day can give you a little push in the right direction and that step can start during the Great American Smoke Out.
The Semper Fit Health Promotion Program regularly offers the Operation Tobacco Free Marine tobacco cessation program and has many tools, resources, and support to help you. Quitting tobacco is hard, but with support you can be on your way to being tobacco-free. Visit the Health Promotion Program at your local fitness facility or contact the office to learn more.