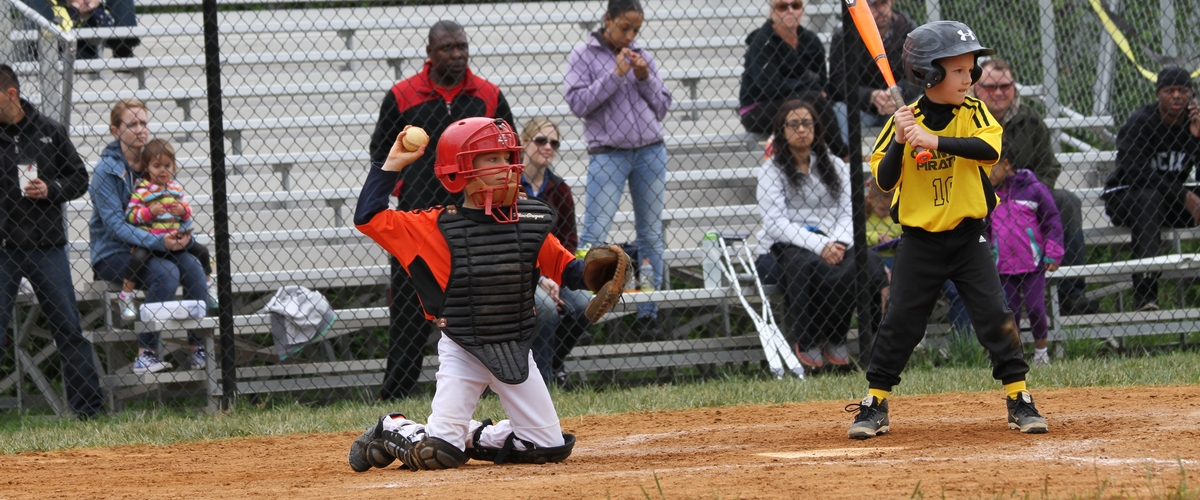 ---
Why wait until summer to take advantage of the bright sunny days and warm evenings when your child can sign up for Youth Sports today? That's what several Marine Corps families have already done. Sports boost self-esteem and teach your child to be confident on and off the field.
One Marine Corps Base Quantico coach shares how sports are a perfect metaphor to life. "Winning with humility and handling losing with grace is important," said U.S. Marine Maj Justin Powell, the coach for the Red Sox Quantico Team. "Life is full of wins and losses and if a kid handles it well on the team, they will be a successful as an adult."
When children learn to take initiative on the field it also translates into skills that are useful at home such as taking initiative to clean up their room or take out the trash. "The Youth Sports Program helps kids focus on something other than school and provides a more disciplined routine," said Jennifer Shull, mother of Jack. "The sports camps on base are great and help bridge the gap between seasons off from sports."
Youth Sports also brings families together according to Jennifer Stephan, mother of 8-year-old Elias who plays on one of the Marine Corps Base Quantico baseball teams. LtCol Matthew Kessler, Eddie's father, says one advantage of the Youth Sports Program is that it fits into his family's busy lifestyle. "It has been a great experience. The Youth Sports Programs held on the base save us time and connects us with other families in the Marine Corps community."
Eddie's mother said her son is excited and looks forward to practice and games. "He works hard and supports his team," said Rebecca Kessler. "I think the concept of practice with an 8-year-old is something he can apply to his studies. Sometimes you win, lose and strike out, but you have to get back up and work hard to be successful."
Players are not only taught discipline and how to play the game, but are also given the opportunity to meet other Marine Corps children. "This is Jandell's first time playing organized baseball," said Jessica Pena. "Youth Sports helps my son make new friends."
Even though some activities have already begun like baseball, camp registration for other Youth Sports is now open. Youth Sports include football, cheer and soccer. Depending on your child's age, they may be eligible for Youth Sports at your Marine Corps installation.
For more information about Youth Sports, click here. Each installation has an Athletic Director on staff to assist and provide information.