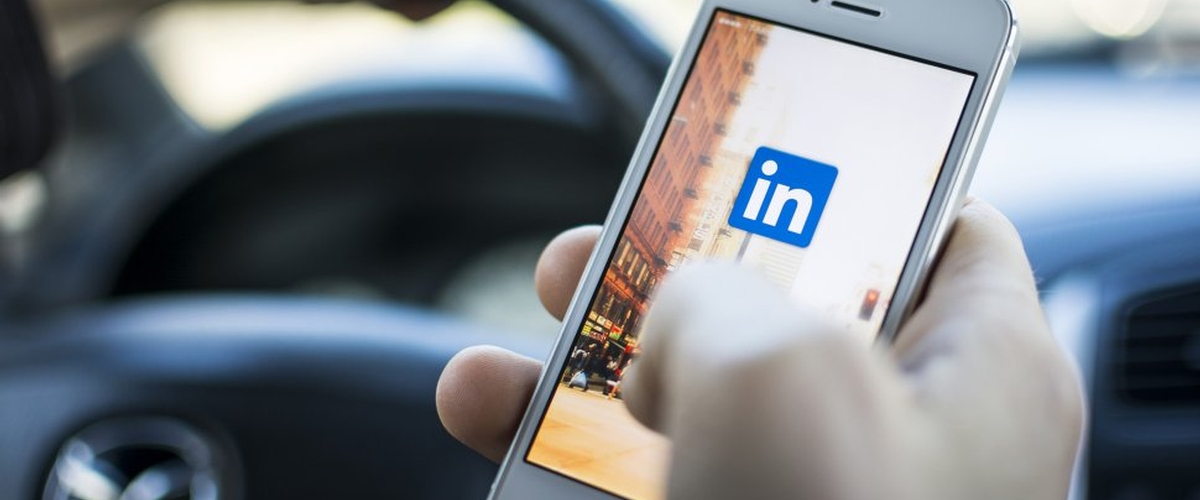 ---
LinkedIn is not only for professional networking. It also contains job listings that you can search, and sometimes you can apply for civilian jobs through LinkedIn rather than through an external site. Here's how to find and apply for a job on LinkedIn.
How to Find Jobs on LinkedIn
Step 1: Select the Jobs Tab
Step 2: On the next screen type your job search terms into the search bar.
You can do a basic search with job title, keyword and/or company name, or toggle down to conduct an advanced search with additional options that include: country, ZIP, industry, job functions, and salary.
Step 3: View jobs you've saved to review at a later time.
Step 4: Consider opting in to receive email alerts from LinkedIn for Jobs You May Be Interested In.
Once you've found an opportunity you are interested in select it to learn more about it. You might be able to apply for it directly through LinkedIn (you will see a button labeled "Apply now") or you might need to apply for it through an external site (you will see a button labeled "Apply on company website").
How to Apply for a Job Listing on LinkedIn
When you apply for a job listing on LinkedIn, your complete profile will be included with your application.
Step 1: If you need to update your profile or edit your email address or phone number, you can do so from this popup window.
Step 2: Determine whether you want to upload a resume or cover letter. Your profile likely includes significantly more information than you would include on a targeted resume, so there may be a benefit to uploading a resume. Seriously consider uploading a cover letter, especially if your LinkedIn profile is very different from a resume that you would create for this specific job opportunity.
Step 3: Select or deselect whether you wish to follow the company that posted the job description.
Step 4: If you have a Job Seeker Premium account, select whether you wish to include your application in the "Featured Applicants" portion of the applicant list.
Step 5: Select the "Submit" button.
Additional Features with Job Seeker Premium
Be aware that this type of account comes with a cost (unless you take advantage of LinkedIn's special offer of a free 1-year Job Seeker subscription to Veterans and those currently serving). However, there are some benefits that make this cost worthwhile, such as:
Feature your application. When you apply for a job through LinkedIn and you have a Job Seeker Premium account you can select this option to move your application to the top of the pile.
Insights about how you stack up against other applicants for a specific position. You can see the seniority, top skills, areas of expertise, and education level of the applicant pool. You can also see applications over time and network size at this company. (Be aware that LinkedIn collects this information about you too.)
InMail allows you to contact the poster of a specific job opportunity. You might consider sending a very brief message to this individual to let them know of your interest in the opportunity. (You also might not want to do this, and that is ok. It's up to you.)
To learn more about finding jobs on LinkedIn, check out the following resources:
Still searching for more in-depth assistance regarding your transition, education, or job search? Contact your installation's Transition Readiness and Family Member Employment Assistance staff and ask the Marine For Life Network on LinkedIn.