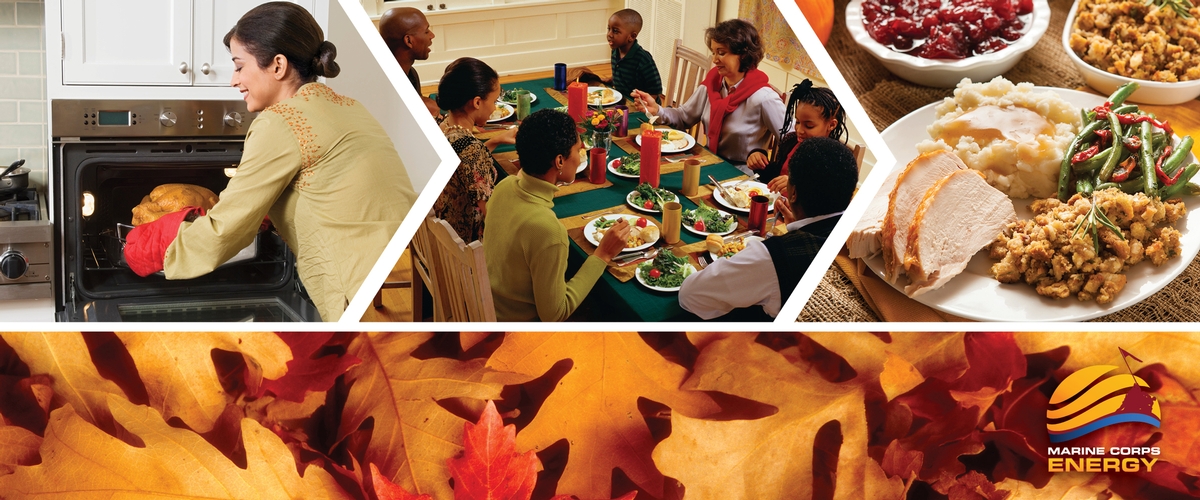 ---
Each Thanksgiving, families and friends from across the country come together around the dinner table. Stories are shared, stuffing is savored, and your crazy uncle reminds you why he's your crazy uncle. While everyone may not see eye-to-eye on politics or even what the best movie of the year was, chances are everyone can bond over a common love for turkey, mashed potatoes, and pumpkin pie.
It's easy to calculate the monetary cost of Thanksgiving dinner, but have you ever thought about how much energy is behind a well-cooked bird or grandma's famous green bean casserole? On average, 60 percent of Americans use an electric oven to cook. If you're part of the 60 percent, let's take a look at just how much electricity is needed to fill you up (and put you to sleep) on Thanksgiving:
Turkey (8 kWh) – enough to play video games for 55 hours
Stuffing (2 kWh) – enough to run a ceiling fan for 25 hours
Mashed potatoes (1 kWh) – enough to use a DVD player for 35 hours
Green bean casserole (1 kWh) – enough to watch TV for 65 hours
Pumpkin pie (2 kWh) – enough to power a laptop for 40 hours
In total, with the electricity used to cook this feast, you could power an LED bulb for 1,400 hours – long enough to provide light eight hours a day for half a year. We're not asking you to give up turkey or your favorite Thanksgiving side dishes and desserts this year, but next time you turn on your oven, keep in mind the energy that's powering it. Easy ways to save energy in the kitchen include not opening the oven door while your food is cooking and quickly closing your refrigerator and freezer doors after you take food out or put food in.
No matter who's gathered around your table, what you're eating, or how you're cooking it, we wish all Marines and their families a Happy Thanksgiving and holiday season. And if you have electronics or appliances on your Black Friday shopping list, make sure they're Energy-Star certified so you can enjoy energy savings for many Thanksgivings to come.
For more information on how to reduce your household expenses, including energy bills, contact the Personal Financial Management Program.