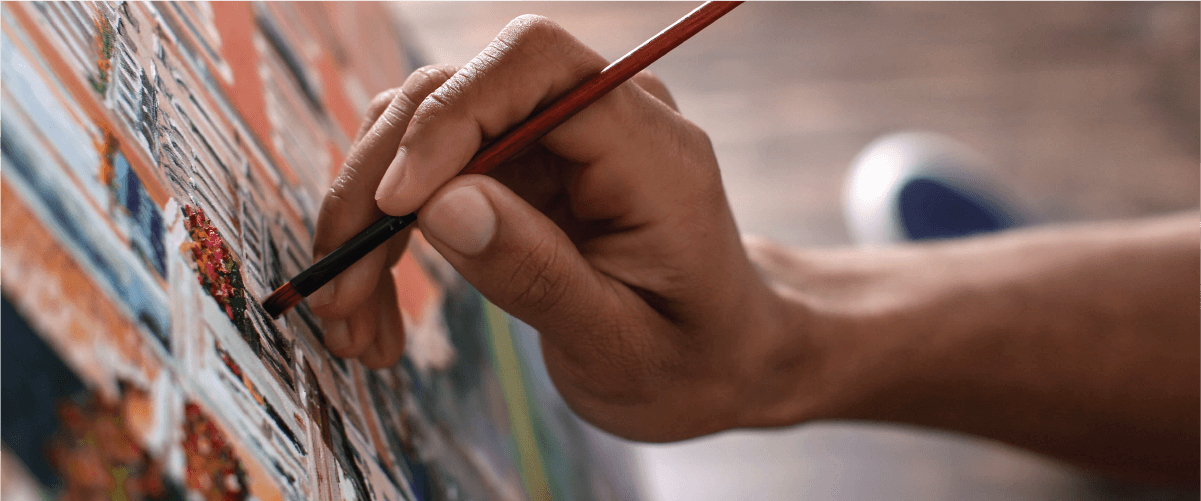 ---
Coping with emotions is a life skill that helps us adapt to challenges. Tapping into your creative side is a great, fun resource for healthy emotional expression. You don't have to be an artist to do so! Creativity is expressed in many forms like visual art (e.g., drawing, painting), writing, cooking, or dancing.
In visual art, images describe inner feelings and thoughts. When using art to express intense emotions, we experience catharsis, an emotional release that provides relief and reduces stress to better cope with challenges.
We may face certain struggles that require the support of mental health professionals. An art therapist is a licensed counseling professional, also trained to use specific visual art processes, to promote insight, coping skills, and overall mental health well-being for all populations and ages.
Whether making art alone, with your family, in the community, or with an art therapist, creative coping can help you "draw" your way to better health and family readiness.
Creative Coping Tips for Families:
Have fun and use your imagination.
Use items you have at home for art projects: magazines, paper towel rolls, milk cartons, etc.
Create a collage about your feelings or a favorite place with magazine clippings
Attend classes and workshops offered at your installation's arts & crafts center.
Visit your local art supply store for materials and art classes; many are free or offer military discounts
Find local military-friendly art organizations for free or low-cost family art opportunities.
Need an art therapist? Visit the Art Therapy Credentials Board website and click on the "Find an Art Therapist" link.
Contact your local Family Advocacy Program for more information and support.