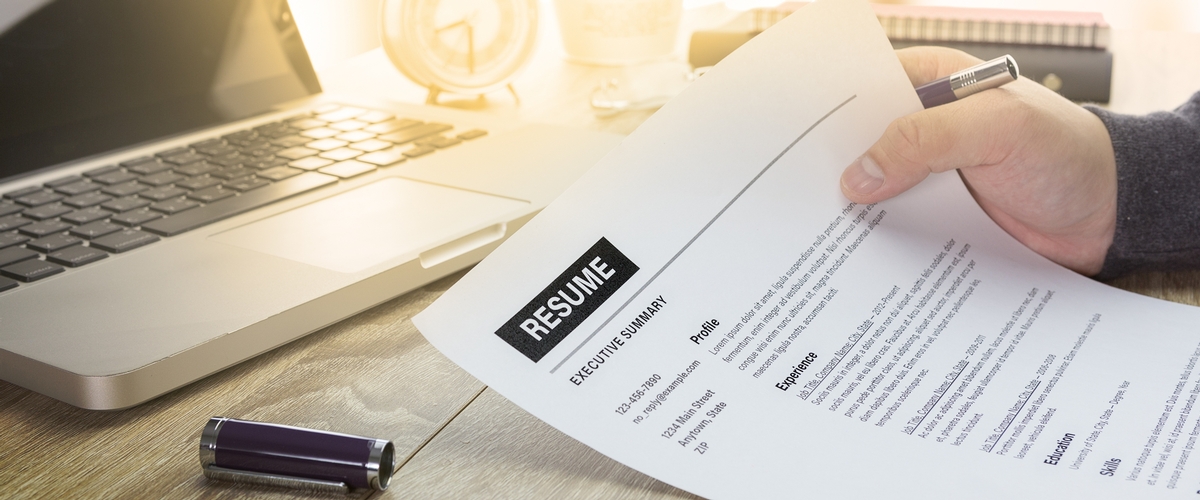 ---
Writing your resume? Take these six tips into account as you craft the "Experience" section of your resume.
Paint a picture of yourself for the hiring manager.
You want the potential employer to be able to picture you doing the job. Use active and detailed language.

Show the scope of your knowledge, skills, and abilities.
This is the section of your resume where the hiring manager finds what you can do for the company. How large were the projects you worked on? Did you interact with senior staff members, managers, or high value customers? Provide a number and attach it to a responsibility or accomplishment. Numbers are visual and help a potential employer understand the scope of what you have done.

Tailor this section to each different job you apply for.
Show how you would be a great fit for this company or organization. Review and tailor for every announcement. Even if the job title is the same, the requirements and duties may be different. What are the stated required and desired qualifications and experience in the job announcement? Ensure you reflect the language from the job announcement in your resume.

Include relevant volunteer work.
Experience isn't just paid work. Volunteer work is great for filling in gaps in work history and for learning new skills. It also shows that you make commitments and keep them. The potential employer may value your dedication to the community. On a recent survey from LinkedIn, 1 in 5 managers hired somebody because of their volunteer experiences.

Be specific. "Proficient in MS Programs" may not be enough information, especially if the position description specifies different programs in the suite. Which programs? Word? Excel? What about PowerPoint, Outlook, Access, OneNote, and Visio? Which versions? 2010? Vista? 2013?

Use relevant information only.
What about your past experience translates to the opportunity you want to pursue? Consider your transferable skills, especially if you are making a career change.
Your resume should tell a story, showing your past. It is a tool you should use to get to the interview. If you have about five minutes and want to learn more, check out LinkedIn Learning's video tutorial, The Resume and Cover Letter.
Still searching for more in-depth assistance with your resume? Contact your installation's Transition Readiness and Family Member Employment Assistance staff and ask the Marine For Life Network on LinkedIn. You can also reach out to the Marine for Life Network on Facebook or Twitter.