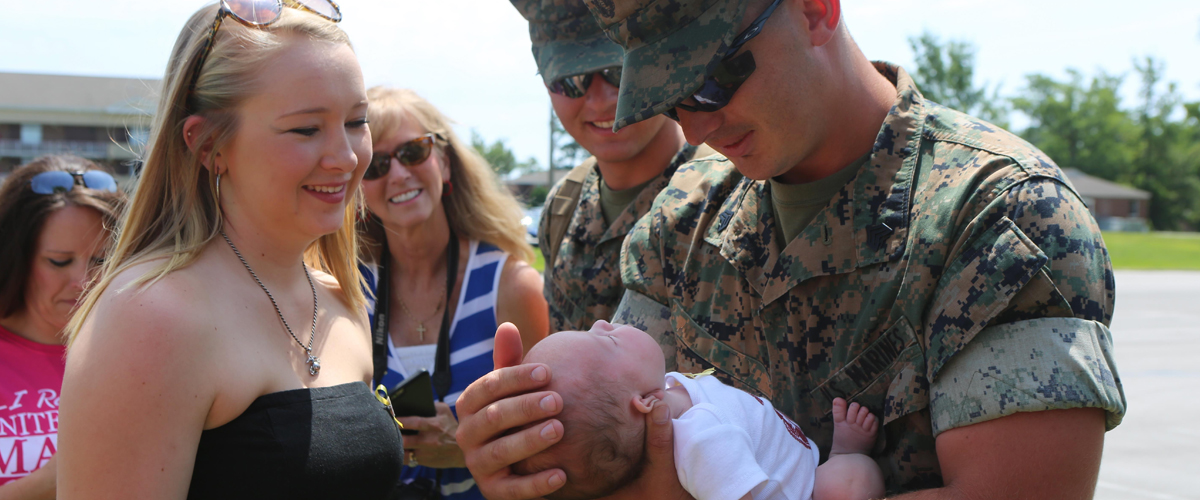 ---
Many military families with young children require some form of childcare. Unfortunately, the cost of child care is prohibitive for many families. Last month, in a memo titled "Taking Care of Our Service Members and Families," Secretary of Defense Lloyd J. Austin III, outlined a series of policy changes to help military service members and their families.
For Marine Corps families, it means some good news changes to its Child and Youth Programs (CYP) child care fees. Beginning October 15, 2022, the first child for all CYP employees, not just direct care staff, will receive a minimum 50 percent discount. Each additional child will receive a 20 percent discount. Further, there will be a 20 percent discount for each additional child for all families enrolled in the Marine Corps Child Development and School Age Care Programs.
By fully embracing Secretary of Defense Austin's policy changes, there are a number of positives for Marines, their families, and the Marine Corps Community Services employees that provide care to them.
Military spouses comprise about 30 percent of Child Development Program staff, which means child care discounts can improve military family economic security.
Employment opportunities worldwide through the Child and Youth Programs with Military Spouse Preference (MSP) Transfer. Contact local MCCS Human Resource Office for more details.
Incentivizing employment and making the Marine Corps' child care program an "employer of choice" improves the ability to operate our child development centers at full capacity and provide child care to more families.
Employee child care discounts can be an effective recruitment and retention tool that will help to maximize existing child care capacity, reduce waiting lists for care, and support the military mission and spouse employment.
Child care discounts may also incentivize current Child Development Program direct-care employees to remain in their positions, ultimately reducing personnel expenses related to onboarding, background checks, and extensive training of new employees
For more information on these new discounts, contact your Marine Corps installation's Child and Youth Program Resource & Referral office.