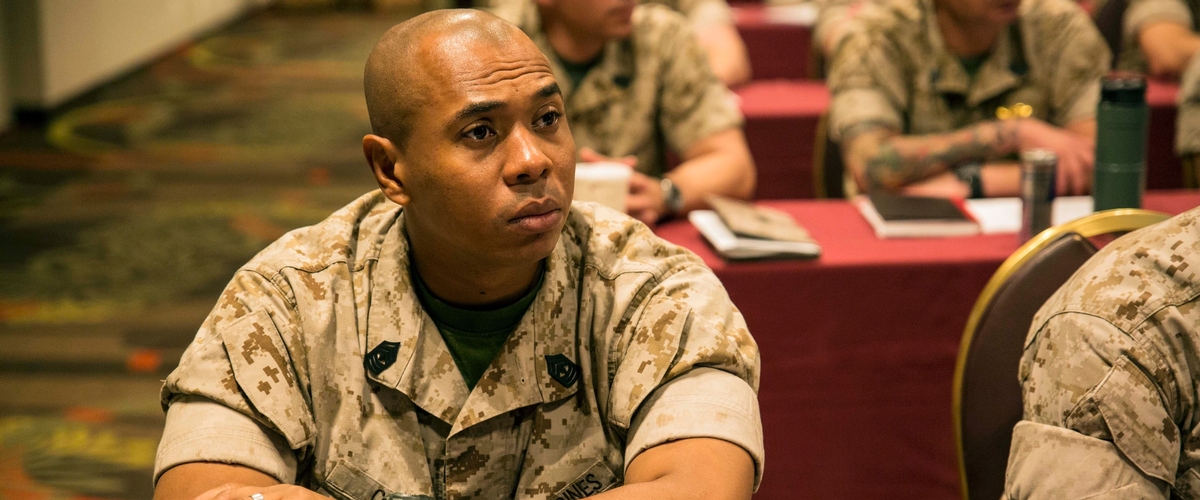 ---
MAPIT stands for Marine Awareness and Prevention Integrated Training. But what is it? MAPIT is a tiered initiative which intends to improve the total fitness of all Marines, thereby improving mission readiness. MAPIT consists of tailored curricula designed to proactively manage challenging situations and improve your ability to address behavioral health issues, such as substance abuse, suicide, family advocacy, and combat and operational stress, before they become unmanageable.
The MAPIT Dashboard is available to Marines with a common access card; materials can be downloaded and used anywhere. It is also a "one stop shop" for training and education on behavioral health-related topics that may be helpful to Marines and their families. The dashboard includes the following: substance abuse/misuse, suicide prevention, intimate partner abuse, child maltreatment, combat and operational stress control, and Marine fitness. These discussion-based trainings are specifically designed for the Marine audience.
One of the MAPIT focus areas is alcohol use. On the MAPIT Dashboard, you can locate information on alcohol awareness/education such as myths vs. facts, cost of drinking, and identifying a standard drink. The dashboard is a great resource to help you recognize the benefits of making low-risk choices about alcohol use. The alcohol education portion of the dashboard contains scenarios, guided discussions, and other informative materials. Information on this site helps Marines make healthier decisions regarding alcohol use and supports the "Protect What You've Earned" initiative as well.
UMAPIT is also located on the MAPIT Dashboard. This unit version of MAPIT is an interactive 90- to 120-minute mandatory annual course that raises awareness about common risk factors and warning signs related to various behavioral health issues. It also includes self and peer support, conversation and decision-making skills and tools, such as the stress continuum and Recognize, Act, Care, Escort (R.A.C.E.) suicide prevention method.
Take a few minutes to "MAPIT" and check out the dashboard.
By clicking on the above buttons you will be taken away from MCCS Forward and to a CAC enabled SharePoint page. Common Access cards (CAC) and a Gear Locker account are required to access the toolbox. To create a Gear Locker account, click here.