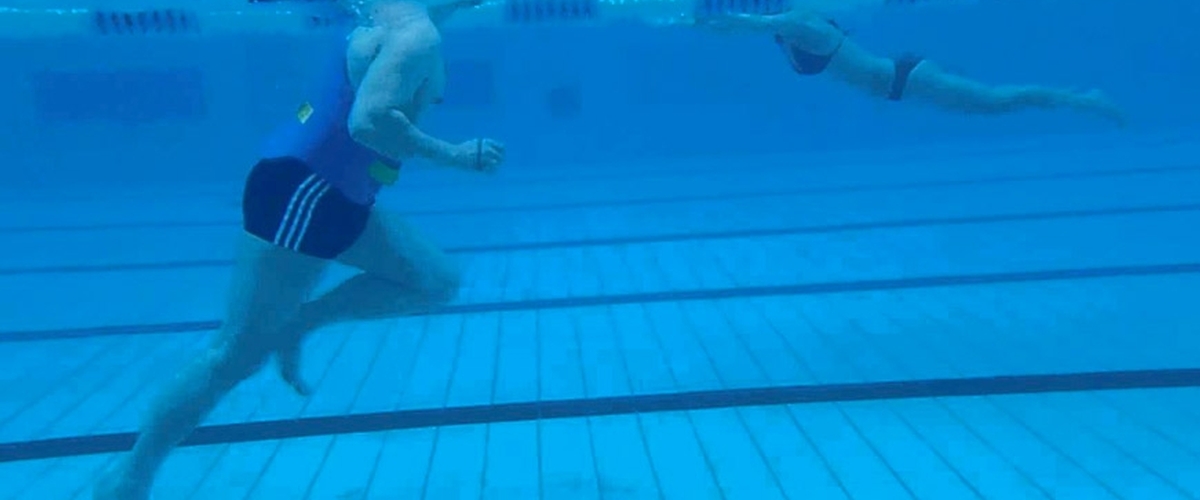 ---
Want to improve your running but bored of the same old workouts? Are you looking for a new addition to your cross training regimen? Here are four science backed reasons to give deep water running a try.
Deep water running is great for strength training. Water is thicker than air so it provides a natural resistance, helping to strengthen muscles and joints.
Training for the Marine Corps Marathon? Deep water running is a great way to increase your endurance and mileage. Because deep water running is non-weight bearing you can push yourself harder and farther with minimal risk of injury.
Injured? Don't lose the fitness you've worked so hard for. Trained endurance athletes are able to use deep water running to maintain their aerobic performance for up to six weeks.
You can exercise at a higher level of intensity without the on-set of fatigue. Due to the cooler temperature and the pressure of the water on your body, your heart rate will be lower than it is when running on land. This will enable you to complete tougher workouts while needing minimal recovery time afterward.
Deep water running is a key component of the AMP-IT fitness program. For more information on AMP-IT, or to find a class near you, click here.